Nosia
06.06.2015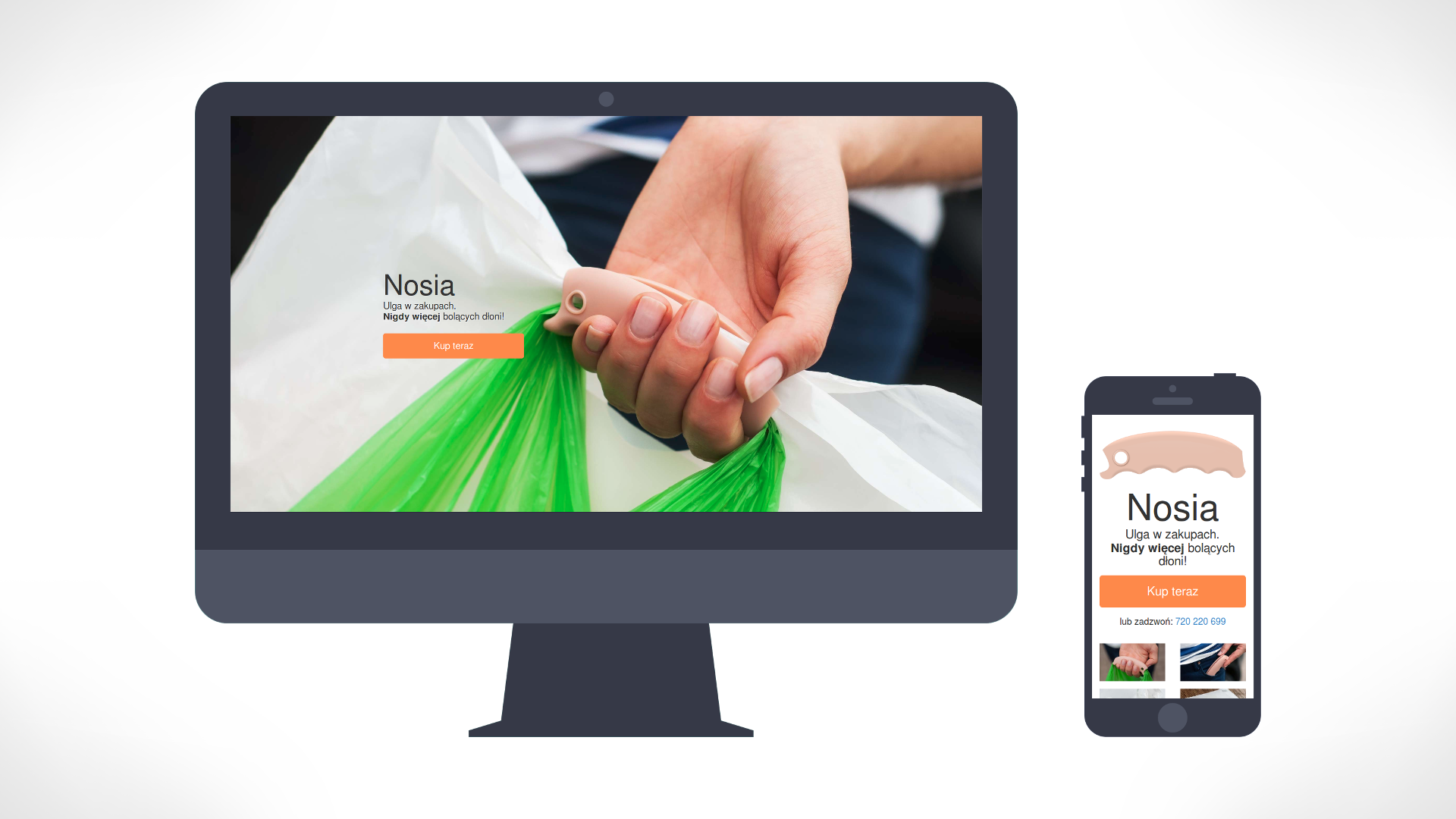 W 2014 roku zakodowałem mikro-sklep internetowy nosia.pl. Głównym celem strony jest prezentacja zalet nowego produktu - silikonowego uchwytu do reklamówek - oraz finalizacja sprzedaży.
Strona dostosowuje się do małych wyświetlaczy, ale to nie wszystko - w kontekście urządzenia mobilnego wyświetlam na głównym ekranie numer telefonu jako dodatkowy (naturalny!) kanał kontaktu;
zintegrowany system płatności Transferuj.pl;
przy okazji prac nad szablonem poprawiłem open source'owy skrypt galerii.
Użyte techniki: HTML5, CSS3, JavaScript, PHP, Bootstrap, RWD.
---
In 2014 I coded micro e-shop nosia.pl. The main objective for the website is to demonstrate advantages of the new product - silicone shopping bag handle - and to finalize sale.
Template adapts to small screens, but that's not everything - in the context of mobile device a phone number is displayed above the fold as an additional (native!) way to contact;
integrated Transferuj.pl payment solution;
during development I committed a fix to open source gallery script.
Techniques used: HTML5, CSS3, JavaScript, PHP, Bootstrap, RWD.