Hotel MONTIS
20.02.2016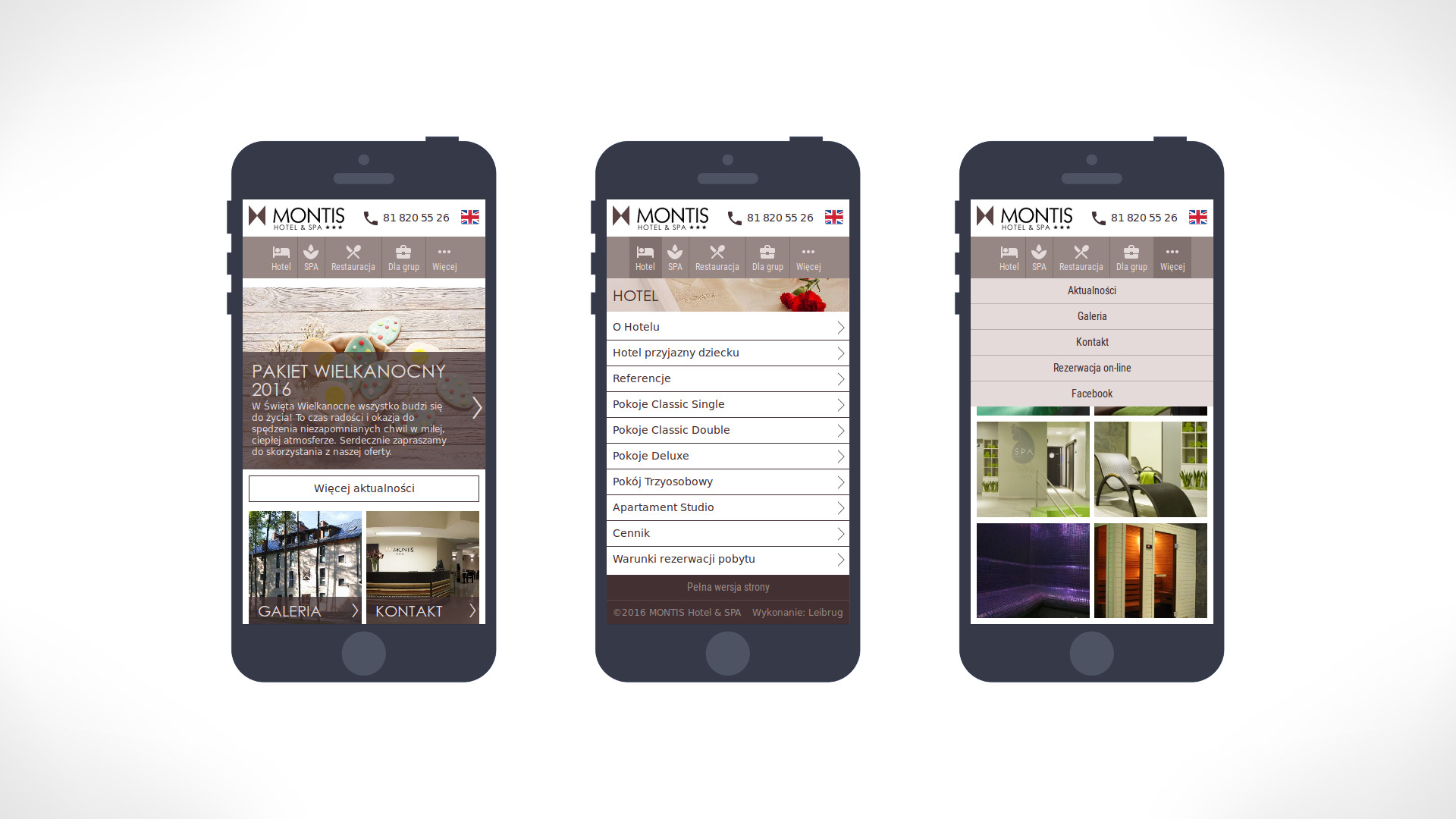 W styczniu 2016 zaprojektowałem i zakodowałem m.hotelmontis.pl - mobilną wersję strony internetowej dla poniatowskiego hotelu MONTIS.
Priorytetem była szybkość ładowania - strona osiąga wynik około 99/100 w narzędziu PageSpeed Insights;
największym wyzwaniem była integracja z istniejącym, autorskim systemem zarządzania treścią (CMS);
za poprawne przekierowanie użytkowników odpowiada Detect Mobile Browsers.
Użyte techniki: HTML5, Sass, JavaScript, PHP.
---
In January 2016 I designed and coded m.hotelmontis.pl - a mobile website for MONTIS hotel in Poniatowa.
The priority was loading speed - the website gets a score of about 99/100 in PageSpeed Insights tool;
the biggest challenge was to integrate with existing, custom-made CMS;
users are redirected properly by Detect Mobile Browsers.
Techniques used: HTML5, Sass, JavaScript, PHP.