Na swoim
15.01.2016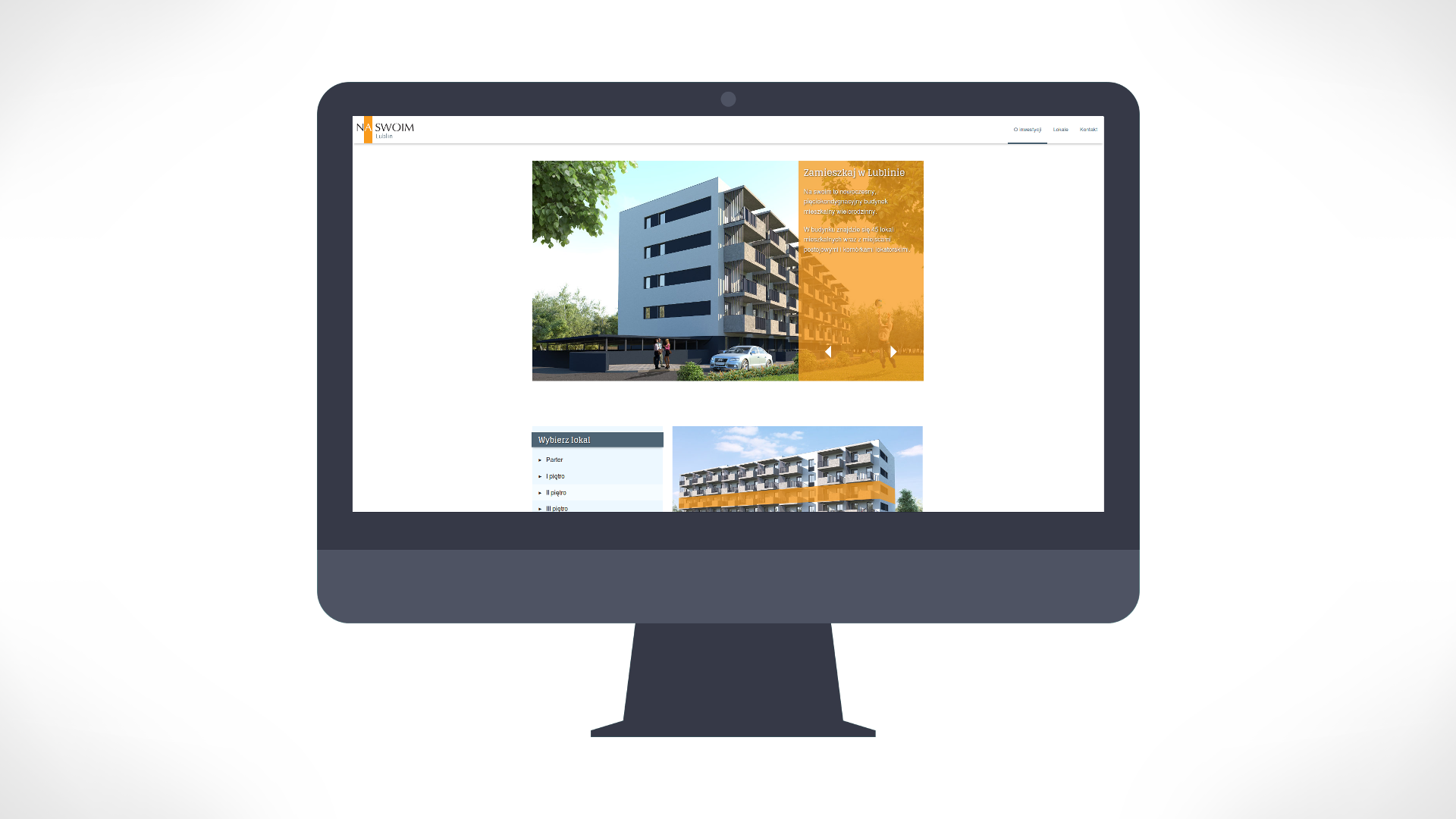 W grudniu 2015 zaprojektowałem i zakodowałem stronę naswoim.lublin.pl, będącą prezentacją nowej inwestycji mieszkaniowej w Lublinie.
Cała treść jest zawarta na pojedynczej stronie, dzięki czemu użytkownik ma bezpośredni dostęp do wszystkich informacji;
największym wyzwaniem było stworzenie łatwej, graficznej nawigacji po piętrach i lokalach w nieruchomości;
w tym projekcie po raz pierwszy użyłem Foundation oraz KnockoutJS.
Użyte techniki: HTML5, CSS3, JavaScript, PHP.
---
In December 2015 I designed and coded naswoim.lublin.pl website, which is a presentation of new residential project in Lublin.
All the content is visible on single page to give the user a direct access to all information;
the biggest challenge was to create easy, visual navigation through floors and apartments of the building;
in this project I used Foundation and KnockoutJS for the first time.
Techniques used: HTML5, CSS3, JavaScript, PHP.